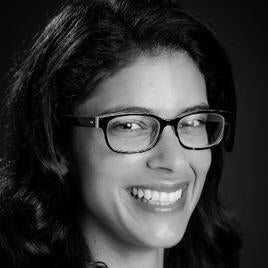 Lauren C. Ponisio
Assistant Professor of Entomology
2016-Doctorate of Philosophy, Department of Environmental Science Policy and Management, University of California 
2011-Master of Science, Biology, Stanford University
2010 – Bachelor of Science, Biology, Honors in Ecology and Evolution, Stanford University 
Research Areas
Studies the mechanisms operating in complex systems, specifically plant-pollinator communities, that underlie diversity maintenance.
Contact Information
Entomology
Entomology Bldg. 282
(951) 827-5857
With continued degradation of ecosystems, we need to know how to restore biodiversity, both for conservation and to ensure the provision of essential services provided by nature. To manage and restore diversity in human-modified systems, however, we need to understand the mechanisms that originally maintained biodiversity. I study the mechanisms operating in complex systems, specifically ecological communities, that underlie diversity maintenance.
The questions I am currently tackling along these lines are:
How do the characteristics of communities affect interaction patterns? (beginning with species turnover, changes in species community composition through time)
 How do interaction patterns feedback to affect the characteristics of communities?
How can we design (restore) degraded communities to promote stability and evolutionary potential? (applying all the principles learned from the above)
As a native of the Central Valley, I have a personal connection to issues concerning the sustainability of agriculture, and a primary goal of my research  is to make agricultural systems better for humans and wildlife. I thus also investigate strategies for designing agricultural systems to promote biodiversity conservation, and the links between conservation strategies and improving livelihoods.
Lastly, I am working on the development team of NIMBLE,  a system for building and sharing analysis methods for statistical models, especially for hierarchical models and computationally-intensive methods. Statistics is the primary way scientists identify patterns within their data and, thus advances in fields applying statistics are often facilitated by computational methods. 
Awards Received
2016 - Global Food Initiative 30 under 30 in Food Systems
2016 - Berkeley Institute for Data Science Post Doctoral Fellowship 
2014 - National Institute for Food and Agriculture Fellowship
2011 - National Science Foundation Graduate Fellowship  
Publications
Ponisio, L.C., Gariarsa, M. and Kremen, C. Opportunistic attachment assembles plant-pollinator networks (in press, Ecology Letters)
Wilkin, K.M., Ponisio, L.C., Fry, D.L., Tubbesing, C. , Potts, J.B., Stephens, S.L. Fire hazard reduction has drawbacks for biodiversity (in press, Fire Ecology)
Ponisio, L.C. and M'Gonigle, L.K. 2017. Coevolution leaves a weak signal on ecological networks. Ecosphere. 8:e01798. (pdf) (supp mat) (GitHub)
Ponisio, L.C. and Ehrlich, P.R. 2016. Diversification, Yield and a New Agricultural Revolution: Problems and Prospects. Sustainability, 8(11):1118 pdf
Karp D., Moses, R., Gennet, S., Jones, M., Joseph, S., M'Gonigle, L., Ponisio, L.C., Snyder, W., and Kremen, C. 2016. Farming Practices for Food Safety Threaten Pest-Control Services to Fresh Produce . Journal of Applied Ecology 53:1402–1412 pdf
Sardinas, H., Tom, K, Ponisio, L.C., Rominger, A.J., Kremen, C. Sunflower (Helianthus annuus) pollination in California's Central Valley is limited by native bee nest site location, Ecological Applications 26(2):438–447  pdf
Sardinas, H.,  Ponisio, L.C. and Kremen, C. Hedgerow restoration does not enhance indicators of nest-site habitat quality or nesting rates of ground-nesting bees, Restoration Ecology 24(4):499–505 pdf
Ponisio, L.C., Wilkin, K., M'Gonigle, L., Kulhanek, K., Cook, L., Thorp, R., Griswold, T., Kremen, C. (2016) Pyrodiversity begets plant-pollinator community biodiversity, Global Change Biology 22(5):1794–1808 pdf (supplement)
Ponisio, L.C., M'Gonigle, L.K. and Kremen, C.  (2016) On-farm habitat restoration curbs biotic homogenization in intensive agricultural landscape, Global Change Biology22(2):704-715 pdf (supplement)
Ponisio, L.C. and Kremen, C. (2016) System-level approach is needed to evaluate the transition to more sustainable agriculture, Proceedings of the Royal Society: B 283: 20152913 pdf
Leong, M., Ponisio, L.C., Kremen, C., Thorp, R., Roderick, G.  (2016) Temporal dynamics of global change: bee community phenology in urban, agricultural, and natural landscapes, Global Change Biology 22(3):1046-1053 pdf
M'Gonigle, L.K., Ponisio, L.C., Cutler, K., and Kremen, C. (2015) Habitat restoration promotes pollinator persistence and colonization in intensively-managed agriculture. Ecological Applications 25:1557–1565 pdf (supplement, data)
Ponisio, L.C., M'Gonigle, L.K., Mace, K. Palomino, J., de Valpine, P., Kremen, C. (2014). Diversification practices reduce organic to conventional yield gap. Proceedings of the Royal Society: B 282: 20141396 pdf (supplement, Github, data)
Bonebrake, T.C., Ponisio, L.C, Boggs. C.L. and Ehrlich, P.R. (2010) More than just indicators: Tropical butterfly ecology and conservation. Biological Conservation, 143(8): 1831-1841 pdf 
Book chapters
Mission and Relevance of National Parks, Science for Parks, Parks for Science: the next century, section editor. University of Chicago Press, in press
Popular science pieces:
Organic farming techniques are closing gap on conventional yields, The Conservation 
Changing the face of agriculture, Landscapes for People, Food and Nature
For the National Geographic, Cannot see the forest for the bees